La Casa Engagement Center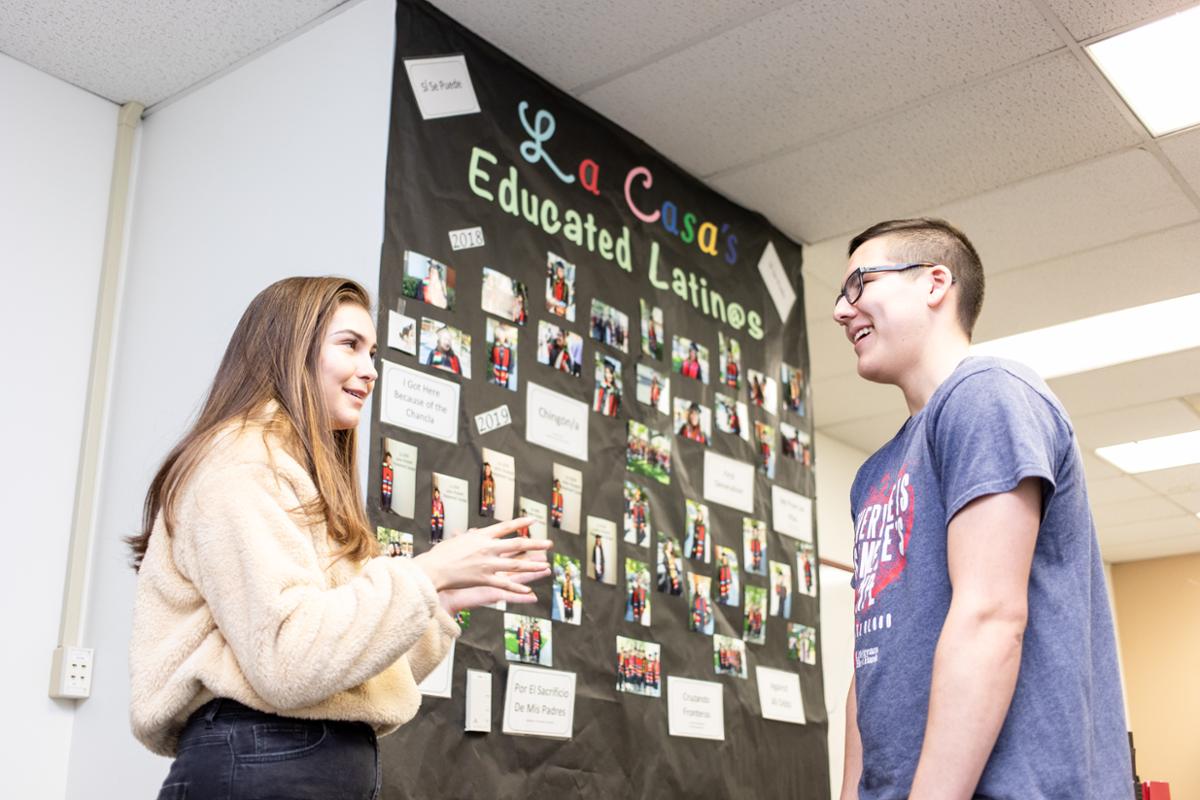 Sí Se Puede
La Casa is an in-depth Latinx focused academic support program and center. Our main goal is to serve the Latinx student community by engaging students in their personal, social, and academic development through a cultural, historical, social awareness and empowerment program.

Visit Us
Bradshaw Building, Room 202
(951) 222-8168
RCC Equity Commitment
La Casa – A Foundational Student Equity Program at RCC
We support equity groups with academic, instructional, self-affirming, and direct support. This allows students to remain engaged in campus life while successfully completing coursework, leading to degree completion and/or transfer opportunities. Students who fall within an equity gap will be:
Supported throughout the four Pillars of the RCC Guided Pathways
Given the opportunity to engage in academic and equity activities within a supportive community
Provided opportunities to explore unique academic and professional areas of interest
Valued and supported in the successful attainment of their academic, career and personal development goals (Riverside City College Student Equity Committee Mission)
Anyone Can Apply
To be part of the La Casa program, students must fall within an equity gap identified in RCC's Student Equity Plan 2019-2022 - Executive Summary. La Casa's equity target group is Latinx students, however, any qualifying equity student can participate.
To be eligible, students must:
Apply and complete the RCC Orientation, Assessment and Counseling Process
Be Enrolled Full-Time
Be an RCC Home College student
Submit La Casa Application
Attend a Mandatory Program Orientation
Sign La Casa's Mutual Responsibility Agreement
Important Links for Dreamers