RCC RANKED IN TOP 100 FOR SERVING HISPANIC STUDENTS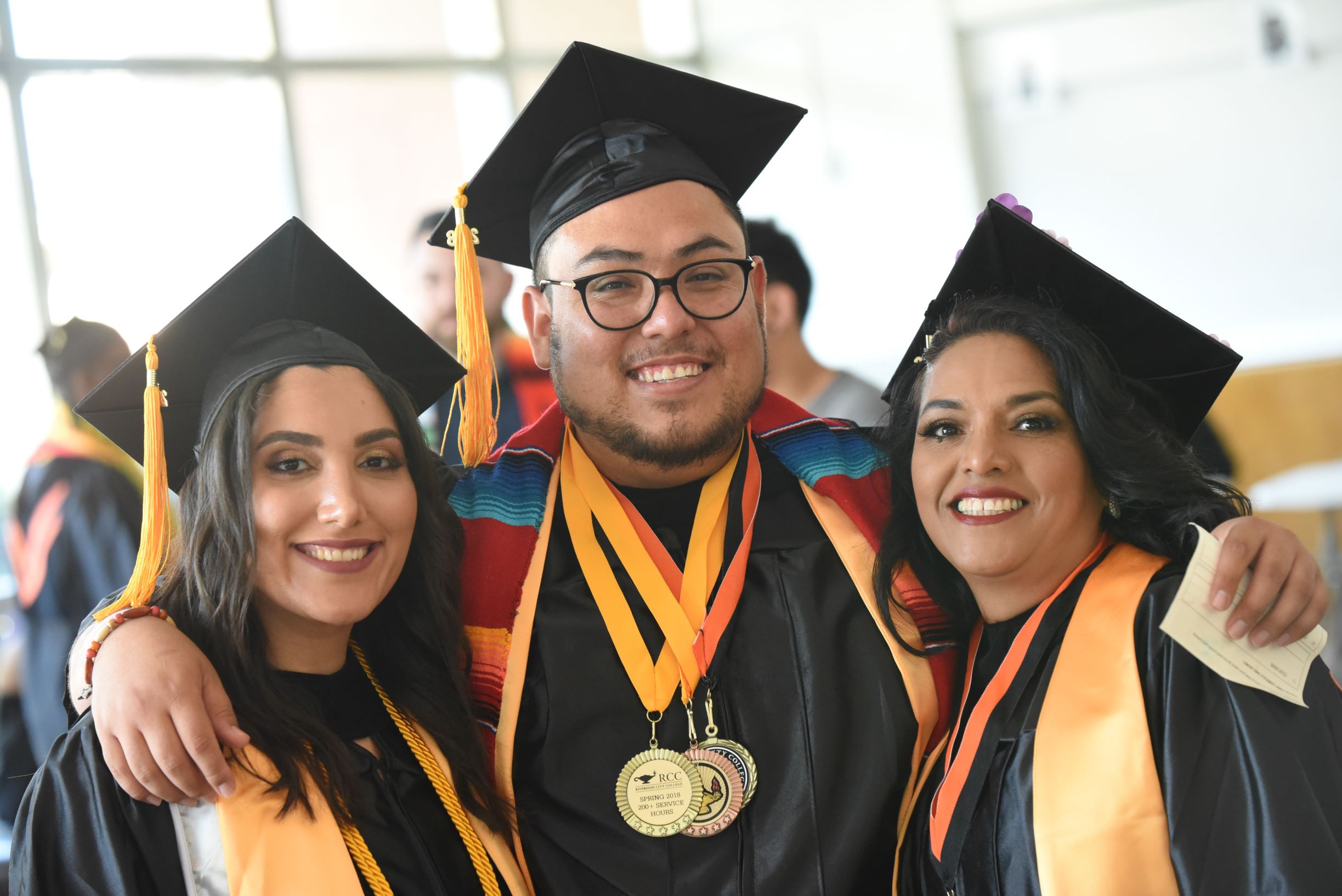 Riverside City College (RCC) ranked 4th in the nation for associate degrees awarded to Hispanic students (2019) recognized in Hispanic Outlook on Education (HO) Magazine's October issue "Top 100 Colleges and Universities for Hispanics."
Standing out in the world of higher education can be challenging. Thousands of institutions exist across the county, creating higher levels of competition than ever before. RCC, however, has been acknowledged by (HO) Magazine as one of the top 100 schools for Hispanics in the United States.
Additionally, RCC – a Department of Education designated Hispanic-Serving Institution – ranked 12th in total enrollment of Hispanic students among two-year colleges (2018-19) and 6th in overall degrees awarded by a major – Liberal Arts and Sciences General Studies and Humanities (2019).
"With steadfast focus on equity, RCC is building strong pathways that support every student's ability to achieve their educational goals," President Gregory Anderson, Ph.D. said. "This ranking affirms the work of everyone at RCC."
Annually, HO Magazine (formerly The Hispanic Outlook in Higher Education) releases an index of Top 100 lists to recognize institutions that are committed to serving Hispanics' educational needs. RCC consistently earns top rankings which directly reflect college-wide efforts focused on equity, success, and completion.
Earlier this year, the magazine ranked RCC in the top 25 community colleges for Hispanics in two categories: 13th in the nation and 6th in the state for granting the most degrees to Hispanic students, and 12th in the nation and 7th in the state for enrolling the largest number of Hispanic students.
HO's Top 100 issue is available at www.hispanicoutlook.com
Data reported by the Department of Education – National Center for Education Statistics (NCES), Integrated Postsecondary Education Data System (IPEDS) database granted as of 2019 for two-year colleges.