Riverside City College Academics and Programs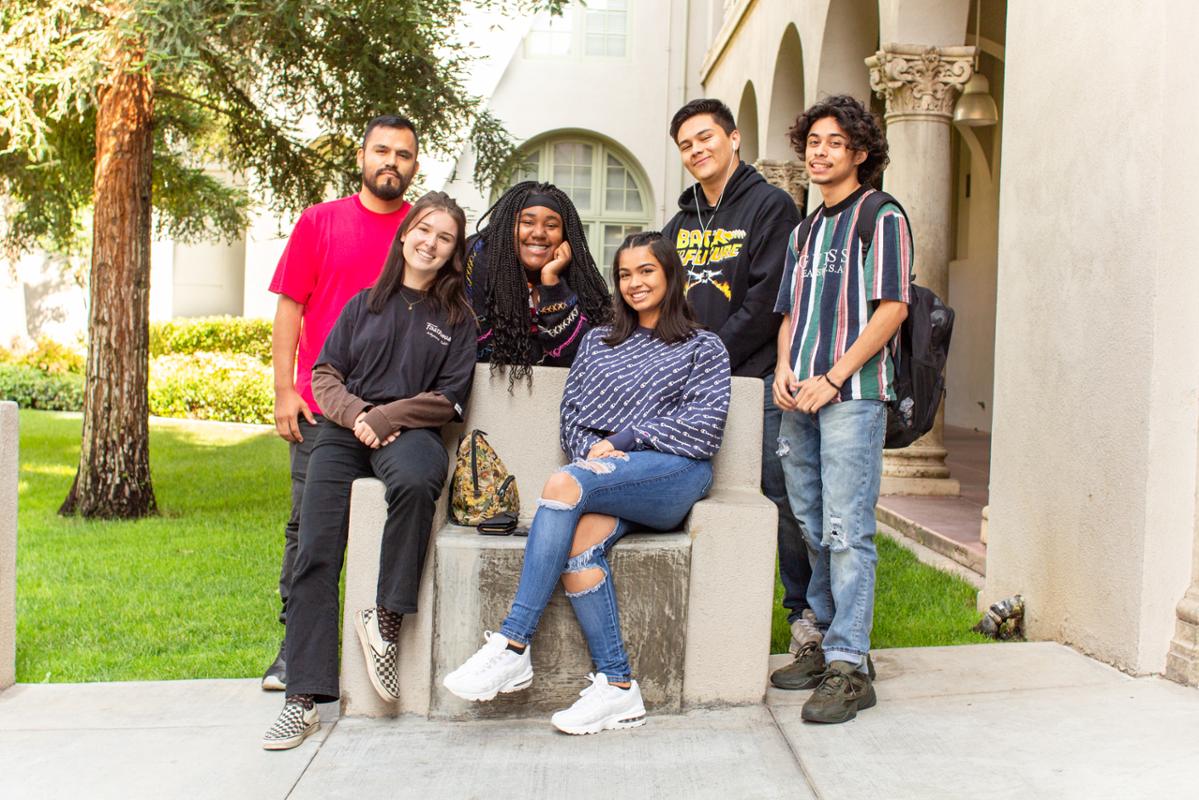 Your Educational Future Starts Here
RCC Academic Programs
Enroll at Riverside City College for an affordable quality educational alternative. Whether you're taking a single course, earning a certificate or looking to transfer to a four year University or College degree — we can help you find your way.

Our 8 instructional pathways and non-credit courses can deliver the learning opportunities you need…whether you're a first time or experienced college student, veteran or international student or even a professional looking to advance your existing career. Check out the courses offered at RCC, our schedules and programs are designed to help you succeed.
An Amazing Campus to Experience
Activities, Atmosphere and Acadamic
RCC has been serving the needs of our community since 1916, growing into one of California's leading community colleges. Each year students enroll at RCC for the liberal arts, science, trades, performing arts, nursing and athletic programs that we offer — while also enjoying our large beautiful campus and all the activities on and around it.
Master Your RCC Experience
Dates, Descriptions and Terms
Before you open a textbook (real or online) you need to know about your classes and what's required of you. Planning what to take, when to take it and important dates is a learning experience all in itself. A little time invested now, will pay dividends later, by avoiding stress and surprises. Make sure you review the following links…
Incentivize Your Efforts, We Invest in You
Honors Program
Each year more than 100 students join RCC's Honors community, for the experience and benefits offered including:
An enriched academic environment
Smaller classes
Directed mentorship
Learning through research and interaction with fellow scholars.
An improved chance for transfer to another four year university or college
Whatever your chosen field of study, the Honors Program can help you achieve your goals.
Promise Program Free Tuition
Finances are often a hurdle to pursuing further education. The RCC Promise program makes it affordable. You don't have to be eligible for financial aid to participate. Full-time students who hold to the "promise"receive:
Free tuition
support for textbooks
A dedicated community
There is no application — just complete the college application andFinancial Aid FAFSA (Federal Application for Federal Student Aid) form. You'll receive an email with instructions on next steps leading to signing your Promise contract. Certain restrictions apply.
Documenting Your College Experience
Transcripts and Enrollment Verification
At some point you'll need to confirm your college experience — either for a potential employer, scholarship, financial aid, or even to transfer to another university or college. When this happens you can request a copy of your transcript that details the courses you've taken and the grades you received or verification that you are enrolled at RCC. You can always check the status of your courses, dates and fees by logging into your student portal.
Important Links
Degree/Certificate Application
Graduation
Outreach/Welcome Center