RCC History
Arthur G. Paul Quadrangle 1938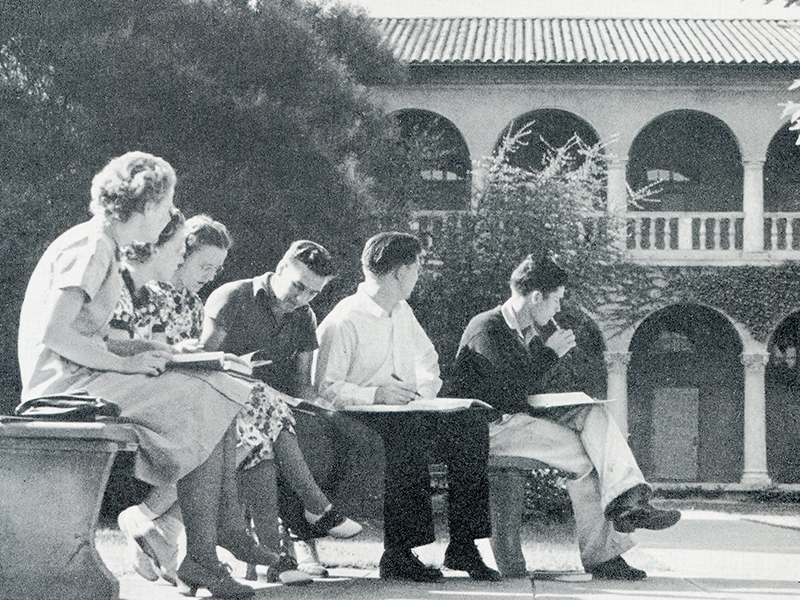 In the fall of 1916, Riverside Junior College opened as an extension of Poly High School. Riverside Junior College was the seventh community college to open in California. In the early years, the college shared the campus with Poly High School and in 1921 voters supported a bond measure which provided funding to construct a high school campus separating the two educational entities. The campus went through major expansions in both 1924 and 1965 and in early 2000. Riverside Junior College was later renamed Riverside City College (RCC) and is the largest of three colleges in the Riverside Community College District.
Academics
Serving 30,000 students annually, RCC offers more than 100 programs of study, including career certificates, associate degrees, transfer programs for students planning to attend four-year colleges, and universities and continuing education for people in all stages of life.
Career Education
RCC has a strong reputation for career education. Many students, especially those who are already in the workforce, attend RCC to gain certification in a specialized skills. RCC is known as one of the top schools of Nursing in California, and is highly recognized for programs in performing arts, culinary arts, automotive technology, cosmetology, and computer information systems.
Locations
Located in the heart of downtown Riverside, RCC's beautifully manicured 108-acre campus combines historic architecture with modern technologies. Just a few miles away in Centennial Plaza are two additional RCC teaching facilities which opened in 2015, the Henry W. Coil Sr. and Edna Coil School for the Arts, a state-of-the-art music training center and concert hall, and the Culinary Arts Academy which houses a kitchen and full-service restaurant. RCC's third educational center is Rubidoux Annex where a variety of academic and career educational courses are offered.