ROBERT T. DIXON PLANETARIUM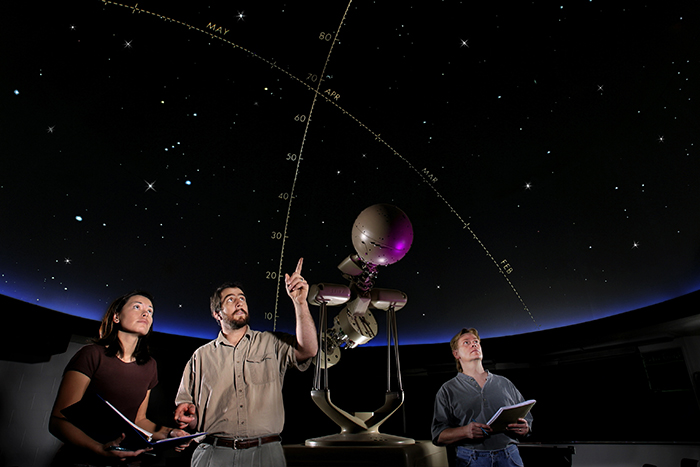 RIVERSIDE, CA, APRIL 3, 2020
ROBERT T. DIXON PLANETARIUM IS CANCELLING PUBLIC AND PRIVATE SHOWS IN RESPONSE TO COVID-19 STARTING 3/20/20. PRIVATE SHOWS WILL HAVE THE OPTION FOR A FULL REFUND OR RESCHEDULE TO A LATER DATE. PUBLIC SHOWS BETWEEN THESE DATES WILL BE CANCELLED AND OFFERED SUMMER 2020.
THE PLANETARIUM STAFF IS DOING EVERYTHING TO ENSURE THE SAFETY OF THE GENERAL PUBLIC AND CHILDREN'S SCHOOL GROUPS THAT ATTEND THE SHOWS. THANK YOU FOR YOUR UNDERSTANDING AND PATIENCE.
A Galaxy to Ponder, A Classroom to Empower
Robert T. Dixon Planetarium
Our space is a fully functional planetarium and place of education. While we are open and embraced by the people of Riverside, we also hold regular classes — teaching the history of astronomy, star and galaxy lifecycles, the physics of planetary motion, general relativity and so much more. Take in a show, if you're 5 or 85, it may change the way you look towards the night sky.
Our Planetarium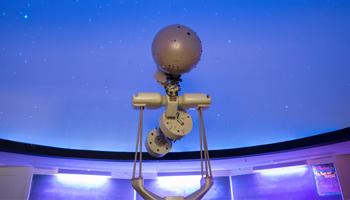 Our Technology — Planetary Projector
The RCC Planetarium has been inviting minds to dream of the stars for over 50 years. Today, our 24-foot domed ceiling receives images from an A-4 Spitz Planetary projector. Our ability to replicate and demonstrate the movement of stars in an immersively intimate way takes education, understanding and entertainment to another level.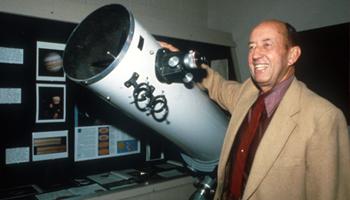 Our Namesake | Robert T. Dixon
The history of our Astronomy program practically begins with Professor of Astronomy Dixon who championed and help realize our Planetarium. His teaching, determination and focus spread wonder to college and nearby school students in the form of a circular classroom and simulated night skies. We continue his legacy.
A Story in the Stars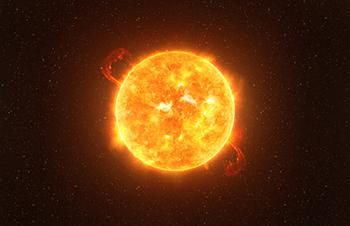 The Sun
See the relative size, moons, rings and motion of our solar system's planets — including up-close images captured by the Voyager spacecraft.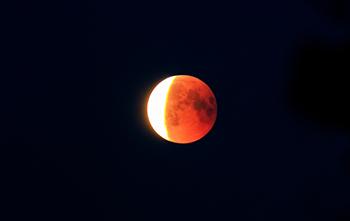 Eclipses
Be encircled by the unique motion of the Sun, Moon and Earth and how they produce the eclipses that have captivated since the dawn of man.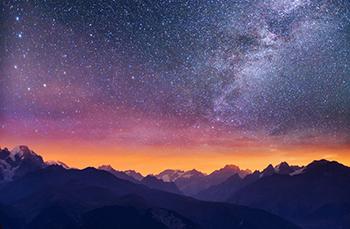 Constellations
An introduction to the patterns and history of the constellations — learn to navigate your way through the lights and stories held in the night sky.
A Universe Awaits Your Visit
Shows are offered to the public must Fridays and Saturdays at 7pm — with admission and doors opening 30 minutes prior.

Reserve your space and pay online for a small additional fee. Some shows may be inappropriate for children under 7-years old.
Frequent Asked Questions
We are located on campus at Riverside City College. On the campus map we are #10 labeled Planetarium (Robert T. Dixon).
The planetarium seats 40 people.
If you want to make it a longer day, then you can contact the RCC Outreach Office for a free campus tour. The Planetarium does not schedule tours.
Food and drinks are not permitted inside the Planetarium, but there is a space to leave them and large coolers/lunch bags/etc. in our lobby. Note: Shoes with lights are also not permitted in the planetarium.
No. The Planetarium doubles as a classroom for RCC students. When the room is not being used for college classes it is available for private shows.
Near the Planetarium is the City Grill located on the campus map as #13 The Bradshaw Building (1st floor). Their hours and menu can be found on their website here. Vending machines are also located here.
Our box office accepts cash or checks. Exact change is appreciated. Please make checks payable to: RCC Planetarium. You can also reserve your seat and pay online.
Children under 7 years of age can react in very different ways. Some are scared of the star machine (the room needs to be dark to show the stars). Others can't remain seated and risk hurting themselves. We leave it to the parent or guardian to determine if their child is mature enough to attend a public show without disruption.
Yes. You can schedule more than one show a day and even over multiple days. Include this information in your Private Show Request.
While one group is in the Planetarium the other can be outside playing games or eating lunch/snacks. We have an open grassy area next to our building and a cafeteria nearby.
Our Catering Department and Facility Rentals staff an create a full day, partial day or evening experience just for your group — our Planetarium can be the pinnacle or an element of your plan.
Submit your request! Our schedule books weeks in advance, plan ahead when possible. Our most popular times are during the lunch hour 11am-1pm — they get taken quickly. Specify a range or dates with your preference of times, we'll get back to you about your options.
Payment is required within two weeks to secure your booking. If payment is not received within this time your reservation will be released to another group. It is recommended that you complete your show booking by paying for your show as soon as possible.
We are unable to host events such a birthday parties — but you can speak to our Catering and Facility Rentals staff to coordinate an on-campus experience (must be affiliated with RCC or RCCD). We present shows for local elementary schools and home school groups. Other organizations who have held private shows include Rotary Clubs, High School Physics clubs, Boy/Girl Scouts, Cub Scouts and church groups. Again, no food is permitted within the Planetarium.