Campus Tours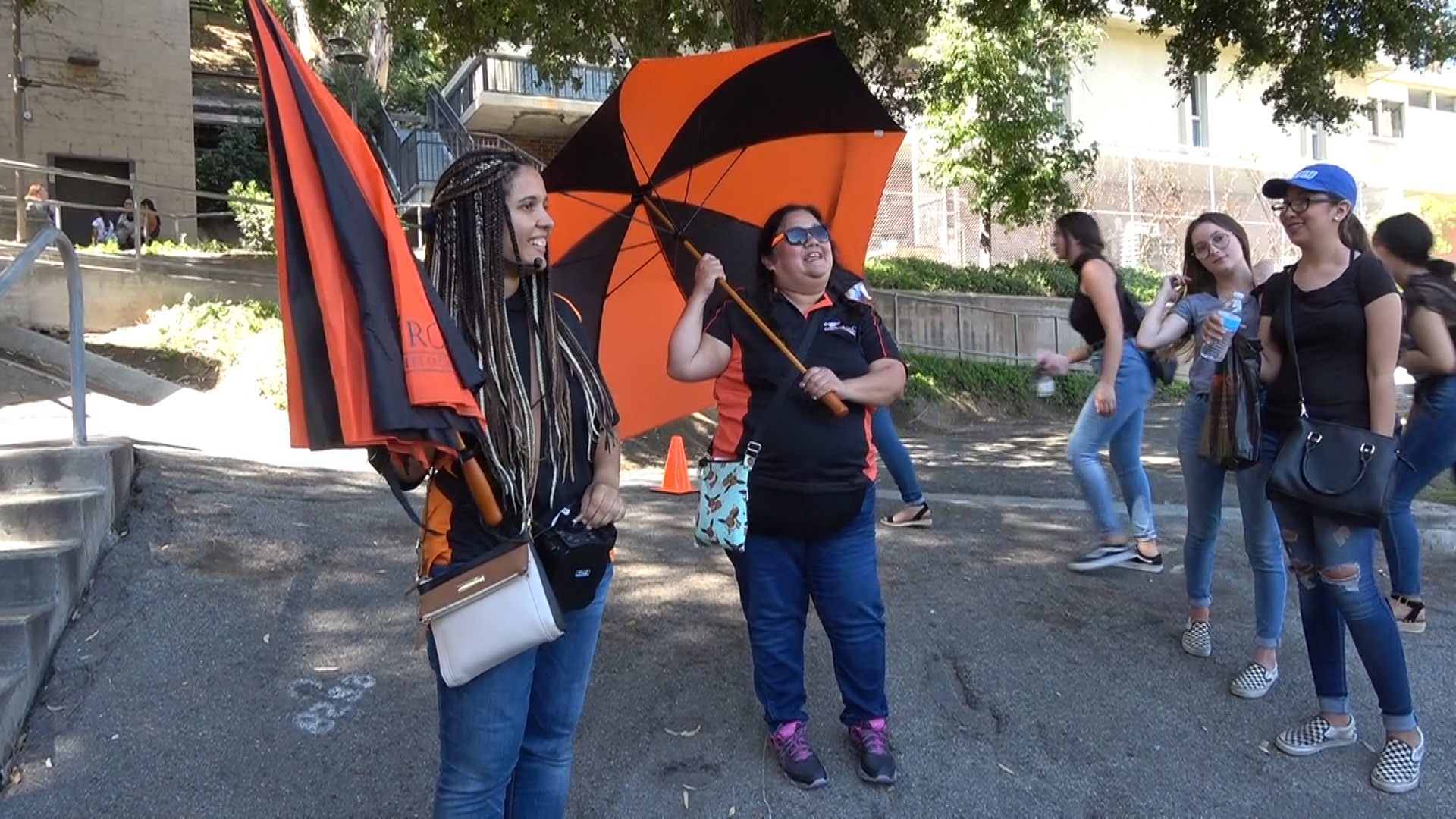 We Invite You to Tour Our Beautiful Campus
Guided Campus Tour
Our main campus is beautiful and extremely walkable. With lush greenery and classic architecture that spans decades, RCC is one of California's finest campuses! Taking a guided tour is a great way to familiarize yourself with RCC's physical spaces and the campus resources; come learn more about what we offer.

Your tour guide will show you the campus layout, reveal a few secrets, answer questions, and share what makes RCC such a special place.
Weekly Tours — Tuesday and Wednesday @ 10 am
Our Welcome Center team will lead prospective students, their families, friends or anyone interested in learning more about Riverside City College on a one hour walking tour around campus. Appointments are not required, but you can call ahead to confirm our schedule. The days and times of walk on tours are set but tour can be arranged should you need a different date or time.
Group/Special Tours
Group/Special Tours Large groups of 10 or more (from schools, organizations/clubs, associations, businesses) can receive a tour designed with their particular interests in mind. We'll connect you, when possible, with a guide who can engage your interests and answer your questions. We also require four weeks advanced notice to coordinate the request.
When you submit your request form, you will receive an automated email noting the receipt of your request and a copy. You will receive an additional email once we have confirmed details of your tour. This confirmation email will contain tour details, such as parking etc. ​​​we recommend you wait for the confirmation before making arrangements (book bus transportation, etc.) until the date is confirmed.
Special Accommodations
Our campus encourages and embraces diversity and inclusion. If you have special requirements (translator, mobility issues, disability), please let us know immediately. We will attempt to accommodate requests, but they will be evaluated on a case-by-case basis and may require additional time to coordinate.