2020-21 Academic Year Kicks Off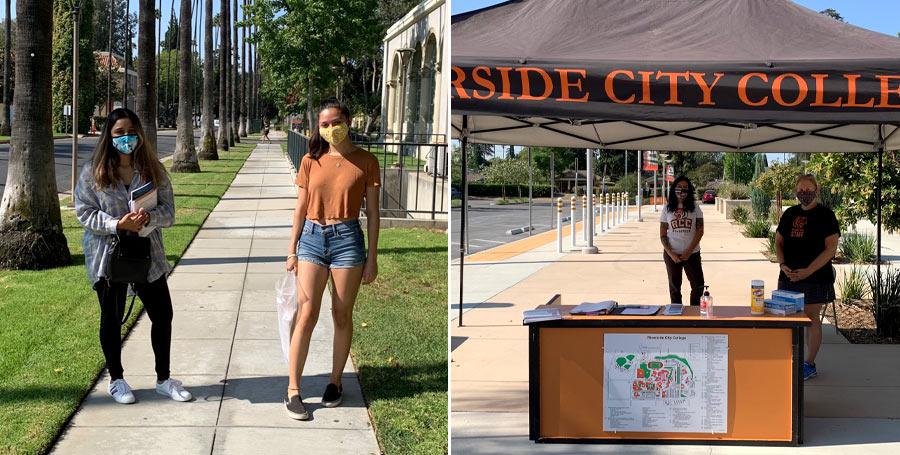 As the 2020-21 academic year begins, RCC is focused on providing excellence in teaching and learning, while ensuring the safety of students, faculty, and staff during the COVID-19 pandemic. Although the current crisis creates challenges and uncertainty for our students, 20,784 are currently enrolled at RCC (unduplicated count as of August 25).

While the majority of classes and services remain online this semester, students are to be reminded that staff and faculty are available and eager to provide support and services online. Most student support online resources can be accessed through the Online Resources page (www.rcc.edu/resources) on the RCC website. In an effort to guide new and returning students enrolled in limited face-to-face classes and labs, a few Ask Me/Welcome booths were available on campus the first week of the semester. Staff answered questions, gave directions, and provided encouragement.

Virtual services are available during normal college hours for students to access Admissions and Records, Counseling, Financial Aid, the Disability Resources Center, and other departments. Students are also encouraged to access library resources, tutoring, engagement centers, and other academic resources online.

Safety continues to be the College's and District's top priority. This summer representatives from the three colleges and District developed Safe Return to Campus plans which include comprehensive safety guidelines and protocols to help keep students and employees safe and healthy. Information regarding the safe return to campus and COVID19 can be viewed on the District website or by clicking here.