Nursing Students Administer COVID Vaccine at RCCD Clinics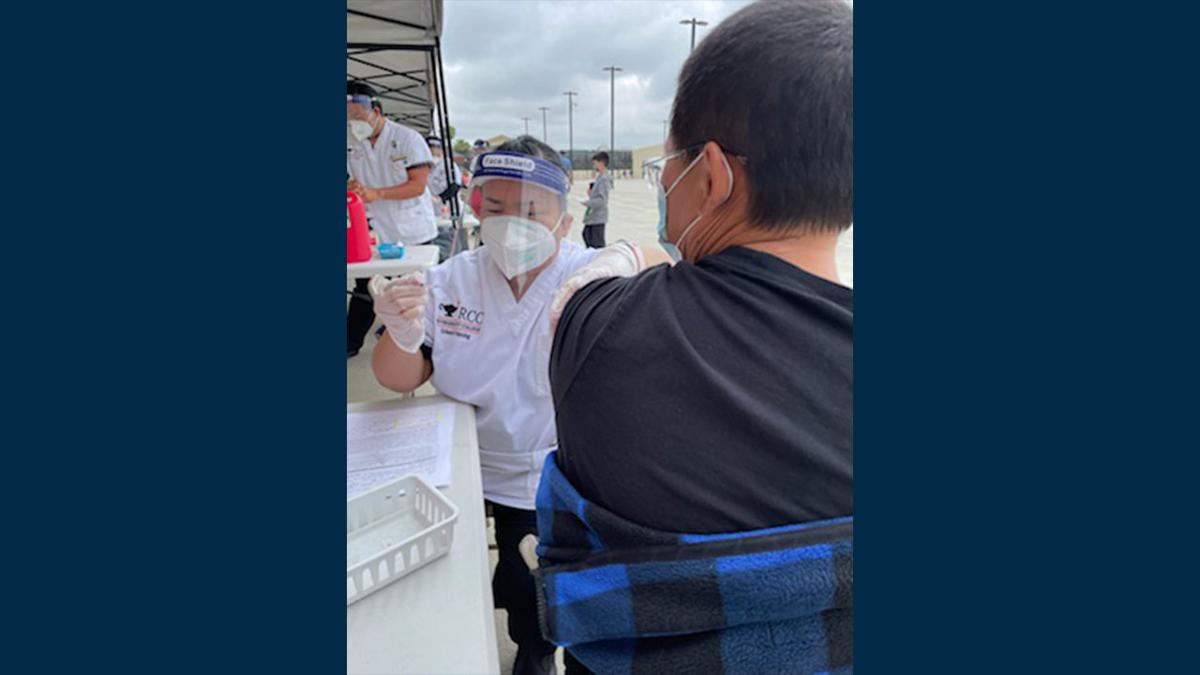 RCCD is continuing to work to ensure a safe return to school for faculty, staff, and students.
The District, in partnership with Albertsons has hosted two vaccination clinics held at Moreno Valley, Norco, and Riverside City colleges. RCC Nursing students played a vital role in administering the vaccine. They, along with EMT and paramedic student volunteers from MVC, assisted with giving COVID-19 shots. More than 3,500 faculty, staff, and students received the vaccine at these clinics.
In the same way colleges and schools throughout the pandemic have provided students and their families with technology, food, computers, and COVID updates, the District is doing the same with the distribution of the COVID-19 vaccine. The Office of Risk Management has coordinated events at each of the college campuses to administer vaccines to faculty, staff, and students.
"The goal is to vaccinate as many people as possible," said Beiwei Tu, Director of Risk Management. "Making the vaccine available is an integral component in achieving this goal."
Vaccination events will be hosted through the summer and into the fall. Vaccinations are a critical component of the District moves toward a safe return to reopening. RCC stands ready to provide the support and resources to students, faculty, and staff.
The College's marketing team captured students in action, sharing photos and details on the College's social media platforms. One post caught the attention of staff at the State Chancellor's Office and featured our students on the cover of the April 22 Vision in Action publication distributed statewide.