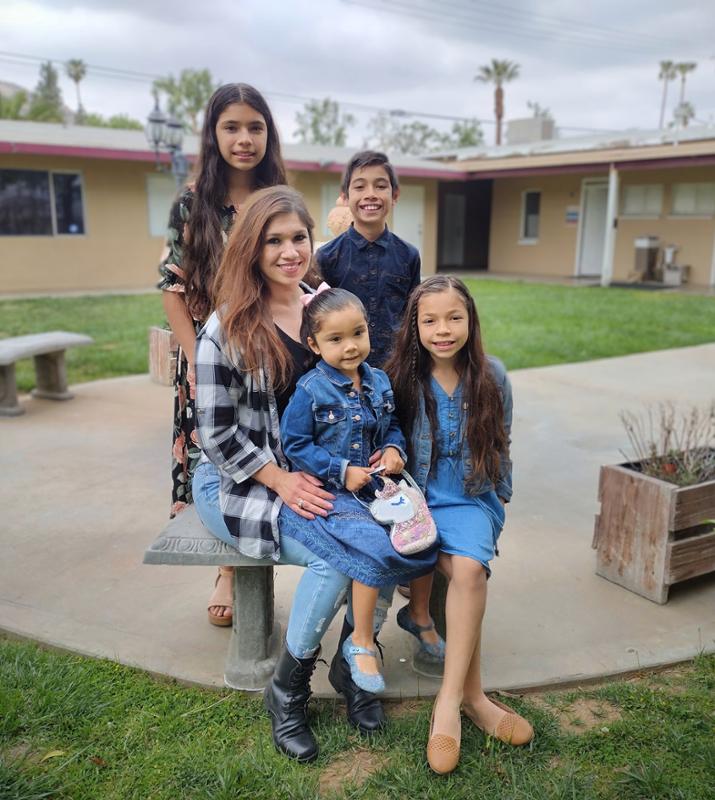 My name is Yesenia Cervantes, and I am a parenting student at RCC. I decided to continue my educational journey in the Winter 2020 semester. I am pursuing a sociology major. Before going back to college, I was a stay-at-home mother. However, after going through a separation, I wanted to be self-sufficient and independent.
Returning to college as a full-time student and parenting four-kids has been extremely challenging during the pandemic. One of the biggest challenges at the start of my first term as a full-time student was simultaneously being a mother, a teacher, and a student. It got to a point where I thought going to school and earning a degree was unrealistic for a person like me, a student-parent.
I am part of the CalWORKs and EOPS programs at RCC, and I knew there were other parenting students that were facing similar challenges This is one of the reasons why I co-founded the Student-Parent Club at RCC and took leadership as the President. Being part of the Student-Parent Club has made me feel supported and guilt free of the process and/or sacrifices of juggling parenting and my education. The Student-Parent Club has given me and other student parents a voice and has validated our identity as a parenting student at RCC. We can achieve our academic goals while being parents. ¡Sí se puede!