Science, Technology, Engineering and Mathematics (STEM)
Interested in the science field (biology, chemistry, geography, geology, math, physics) or the growing demands for employment in the fields of computer science, technology or engineering?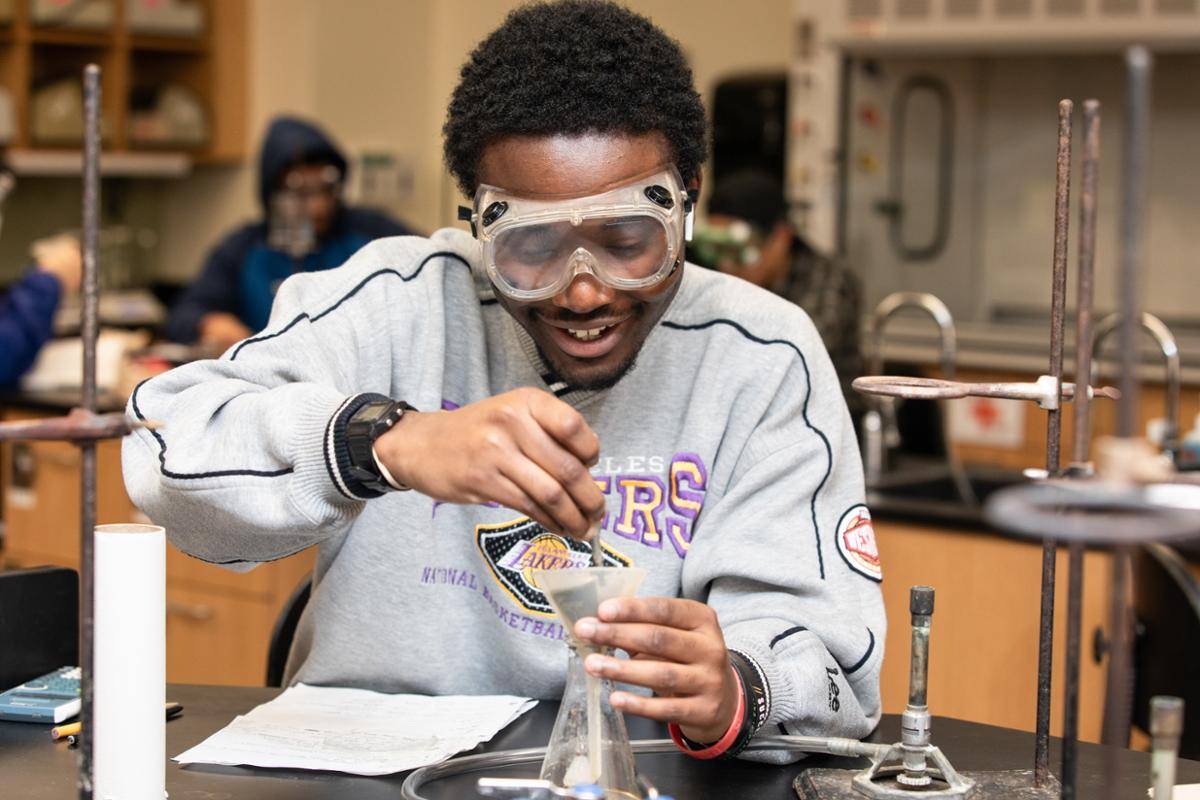 Empirical Thinking in Action
The STEM instructional pathway is intended for students who are passionate about designing, building things or exploring how things work. This instructional pathway is also appropriate for students who are going into medical professions or teaching in the STEM fields.
Explore Our pathways
ADT
Associate Degree for Transfer
Online Options Available
Explore, While Staying on Track
Students entering our program are encouraged to choose certain courses for your first 16 units.
STEM Courses
Units
Math 1A (

*Math may vary based on placement results)

4
Chemistry 1A/1AH (Pre-requisite Chemistry course may be needed)
5
Art 6/6H or Theatre 3 or History 6/6H or 7/7H or Political Science 1/1H
3
Communication Studies 1/1H or 9/9H
3
Library 1 or Guidance 45
1
Total units
16
*Students are qualified to take transfer-level Math and English or academic ESL in the first year at RCC
WE ARE HERE TO SUPPORT YOU!
Riverside City College knows deciding your future can be confusing — because you have so many options. We're here to provide you with the knowledge needed to make informed decisions.
STEM Engagement Center
STEM Engagement Center
MLK Building Room 222-C
(951) 328-3694
Counseling Department
Counseling Department
Dr. Charles A. Kane Student Services and Administration Building
Second Floor
(951) 222-8440
Career and Transfer Center
Explore your future career and education paths
Career Center
and
Transfer Center
Dr. Charles A. Kane Student Services and Administration Building
First Floor
(951) 222-8446
Community of Learning
GEOLOGY CLUB
RCC Geology is alive and thriving!
Operating in the virtual landscape, RCC's Geology Club continues to meet, talk rocks, hold elections and network via Zoom. The Spring 2020 Regional Geology Field Studies classes experienced amazing adventures and time learning field geology virtually in some of the most incredible bedrock exposures the world over.