Finish Line Scholars Program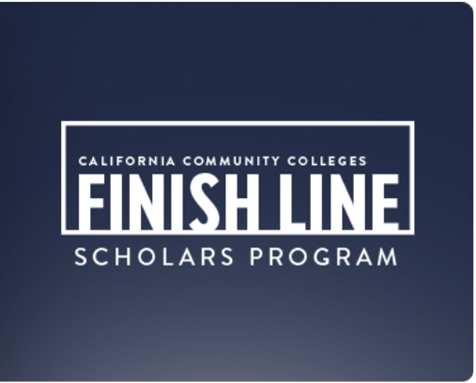 Finish Line Scholars Program
The Finish Line Scholars Program offers RCC students financial assistance while attending courses at RCC through a generous donation to the California Community College Foundation. The goal is to help support students in completing their educational goal by providing financial support. The program has two components: An emergency grant and a scholarship. Requirements for each program are below.
Finish Line Scholars Emergency Grant Program
The Finish Line Scholar Program Emergency Financial Grant is for students facing unexpected financial hardships that would lead to a withdrawal from classes. This application is a one-time funding request to help you as a student overcome short-term financial barriers that may prevent you from staying enrolled at RCC. This grant does not need to be repaid, even if you withdrawl from classes. Grant funds are limited, awards are not guaranteed. If you have a financial emergency preventing you from continuing with your education, apply for the Finish Line Scholar Program Emergency Aid. To apply for this grant you must be a student currently enrolled and actively attending RCC. This section of the Finish Line Scholars program also includes information for on and off campus, resources and tax filing information for financial aid grant and scholarship payments.
Finish Line Scholars Scholarship Program
The Finish Line Scholarship is intended to help students who are half way to their stated educational goal, complete their journey. The application will be available in the Spring term, for disbursement in the following academic year.
To apply for the Finish Line Scholarship you must meet the below requirements:
Must be eligible for the California College Promise Grant (CCPG). You can determine if you are eligible by reviewing your financial aid award letter on your RCC Portal
Your goal must be completion of a certificate or degree program, or transfer to a four-year college or university
You must take at least 12 units or maintain an alternate full-time equivalent status during the fall and spring terms to receive payment of the scholarship funds
You must have completed at least half of the required credits toward your stated program of study. For example, for AA/AS/ADT programs, you must have completed at least 30 degree applicable units towards the required 60 units for the program.
You must have a Student Educational Plan on file for your stated program of study, showing a realistic goal of completing your program in under 2 academic years
You must meet as least 2 of the below requirements:

Have completed transfer level English
Have completed transfer level Math
Have a GPA or 2.5 or higher
The application is available in the spring semester, for award during the following academic year. For example, the spring 2021 application will be for an award for fall 2021 and spring 2022. When the application is available, you will see the application link below:
*Application is currently closed
Scholarship funds will be disbursed via Bank Mobile disbursement services
If you have previously signed up with Bank Mobile, you do not need to sign up again. You can view your current disbursement choice online at www.refundselection.com
If you have not set up a Bank Mobile account already, you will receive an email from Bank Mobile with directions on how to log in and choose how to receive your funds at your RCCD student email address. The email will have a personal identification number. Once you have received your personal identification number, go to www.refundselection.com to log in and create your account. You can choose direct deposit into your personal bank account, the Bank Mobile debit VIBE card or paper check to be mailed to the address you have on file with Admissions and Records. To avoid delay, make sure to make your selection as soon as possible.
If you do not receive your personal identification number, please reach out to our office at studentfinancialservices@rcc.edu for assistance.
Questions ? Contact Us
Student Financial Services
Email: studentfinancialservices@rcc.edu
Phone: 951-222-8710