Academic Engagement Centers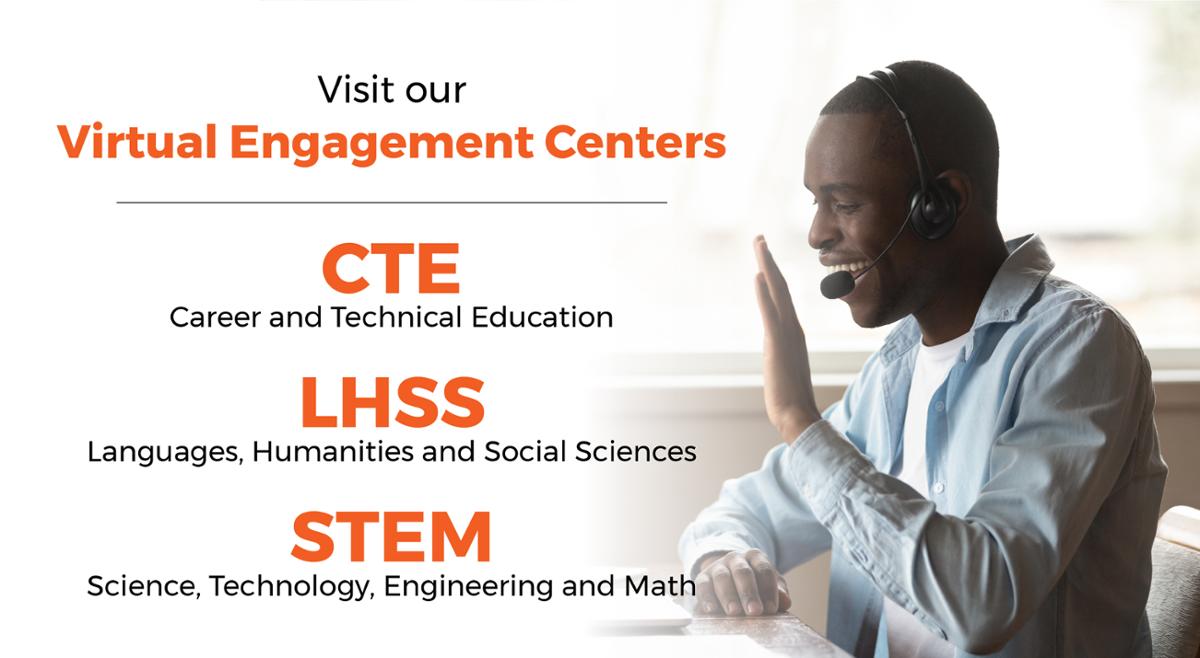 Answers to Questions…And Much More
Pathway Engagement Centers
Our dedicated engagement centers help you along your college journey. Visit your instructional pathway engagement center to receive individual support and guidance. Educational Advisors, Counselors, Enrollment and Evaluation Specialists, Peer Mentors and Faculty Center Coordinators provide academic and career support in every pathway. We're here for your success.
Schedule Counseling Appointment by pathway or by special program.
Get the Support You Need
More Ways to Engage and Be Supported
Cultural Engagement and Resources
Our college is strengthened by the diversity of groups and individuals on our campus. To enhance the cultural experiences we offer both academic and diversity resources. Cultural groups and special interests allow the creation of a support network for people with similar interests, backgrounds and dreams. Find your place…where you can study, discuss and get the added resources you need.
La Casa
La Casa is an Engagement Center with the goal of supporting Latino student success.
Umoja Project and Home Room Cultural Engagement Center
The Umoja Community is a pathway support services program and African/African-American Student Engagement Center that is committed, through providing dedicated support and guidance, to helping students identify and develop positive behaviors in their personal, social, and academic lives that will lead to academic success and engagement in college life, foster community among students and strengthen students' relationships and ties to their home communities.