Center for International Students and Programs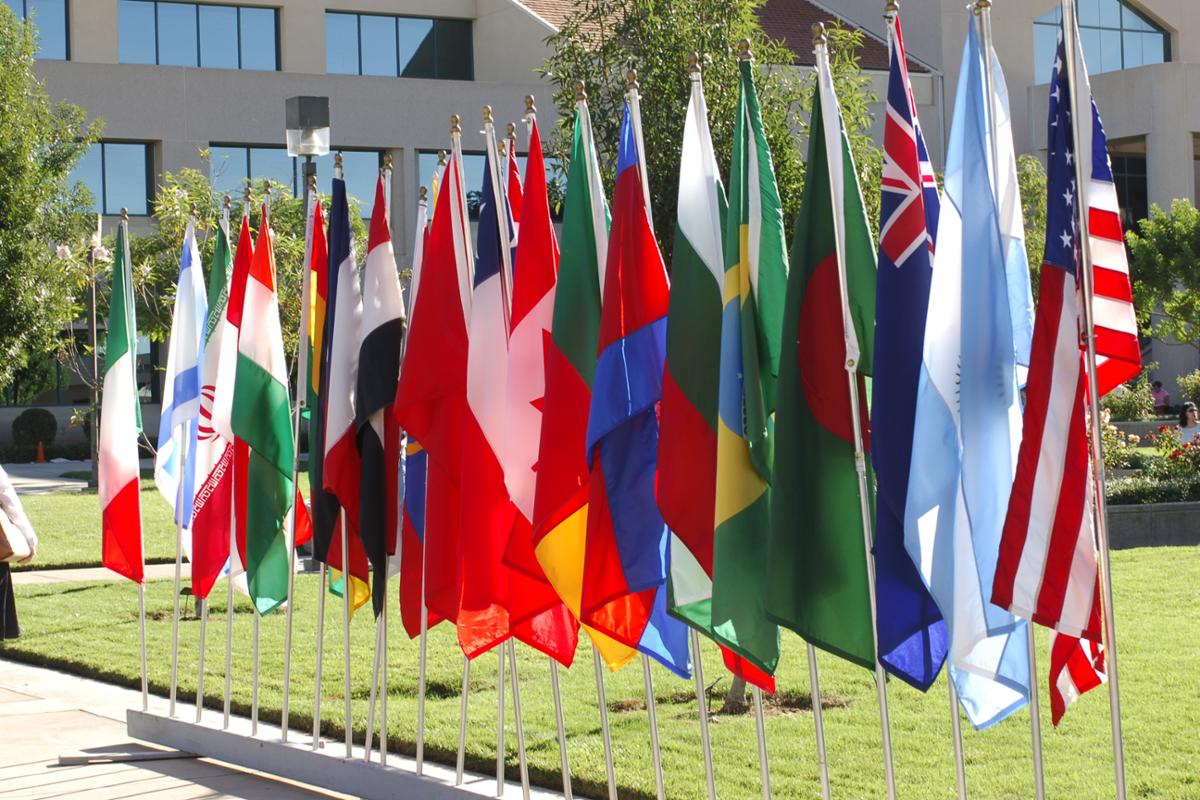 Ranked top 47 in the USA, Riverside City College (RCC) offers and excellent gateway to education in the USA!
Drawn by over 100 diverse accredited programs, athletics and artistic practice, students from more than 50 countries come to RCC to find a quality education. In return, RCC embraces and welcomes their contribution of ideas, culture and passion while providing an affordable, safe and accessible option just a short drive from Los Angeles.
Contact Us
Tech Building, Room 203
Riverside City College
4800 Magnolia Ave.
Riverside, CA 92506, USA
internationalcenter@rcc.edu

How to become a RCC student
Our International Student Services
Please email or call our office for the following services: Travel signature, change address, request letters, pick up/drop off documents. Students do NOT need to reserve an appointment for these.
Please make an appointment with an academic counselor for the following services:
Academic Probation/Dismissal
More/Less Units
Transfer Requirements
Other academic-related services
International students can also meet with counselors at the Counseling Center.
Please make an appointment with an international student advisor for the following services:
OPT advising
I-20 Advising
Other F-1 advising related services
Schedule an International Counseling Appointment
Mailing I-20
The Center for International Students & Programs offers two options for mailing I-20 forms to students (one paid option and one free). Please read the details below carefully.
Option 1: (Free) Regular Overseas Mail
Overseas mail takes 4-6 weeks and it is not trackable. If you want your I-20 sent by regular overseas mail, please verify your current address with the Center of International Students & Programs by email internationalcenter@rcc.edu and state that you want to receive your I-20 through this free service.
Option 2: Paid Express Mail
The Center for International Students & Programs uses an express mail service that will allow you to receive your documents through DHL, UPS, or FedEx in 3-5 days. Requesting your documents through express mail is at YOUR expense and your credit card (Visa, MasterCard or Discover cards only) will be charged upon requesting the service.
To request express mailing of your documents:
Go to EshipGlobal website.
Register for a student/scholar account. You will then receive an e-mail requesting activation of account.
Activate your account.
Log in to your student/scholar account.
Follow Instructions to Receive Documents and proceed to pay.
Our school in EShipGlobal appears as Riverside City College and Cntr for Intl Students & Prgms
You MUST use the website provided above. DO NOT go through the DHL or FedEx website directly. If you have additional questions about how to use this service, please e-mail support@eshipglobal.com​.
International Student Health Insurance Requirement
All students at RCCD on an F1 student visa are required to purchase health insurance coverage through the college approved provider.
We have secured health insurance coverage for our international students through Relation. International Student Insurance Plan is available specifically for our students. On the Relation site, you will find information about enrollment, plan overview, information on how to use your plan, and how to find a provider.
Insurance term dates for the fall are July 15-January 14 and January 15-July 14 for the spring.
International Student Life
Our Center for International Student & Programs
Center for International Student & Programs (CISP) at RCC serves all international students at Riverside Community College District. We provide a variety of services catered to international students. Stop by our office on the RCC campus in Tech Building, Room 203 to find out more about our services, meet our staff, and grab a snack or coffee
RCC offers a unique and diverse list of many clubs and organizations that you can become involved in to enjoy friendships, make a difference, gain leadership skills and earn volunteer community service hours. With a huge range in themes from cultural and artistic to political and career centered, there is a place for everyone.
We would love to have you volunteer and engage with other international students through our office. We welcome volunteers to assist with various CISP events such as orientation, luncheons, and other events. Please contact us if you would like to be added to our list of volunteers. There are also volunteering opportunities through service to an RCC club. You will be able to log hours and even be considered for awards. Keep in mind that all volunteer experiences look great on your resume and can lead to great references.
Riverside has a variety of activities for students to enjoy. From the arts to outdoor activities, you are sure to find something fun and exciting to do on your time off from studying hard.