Parking Services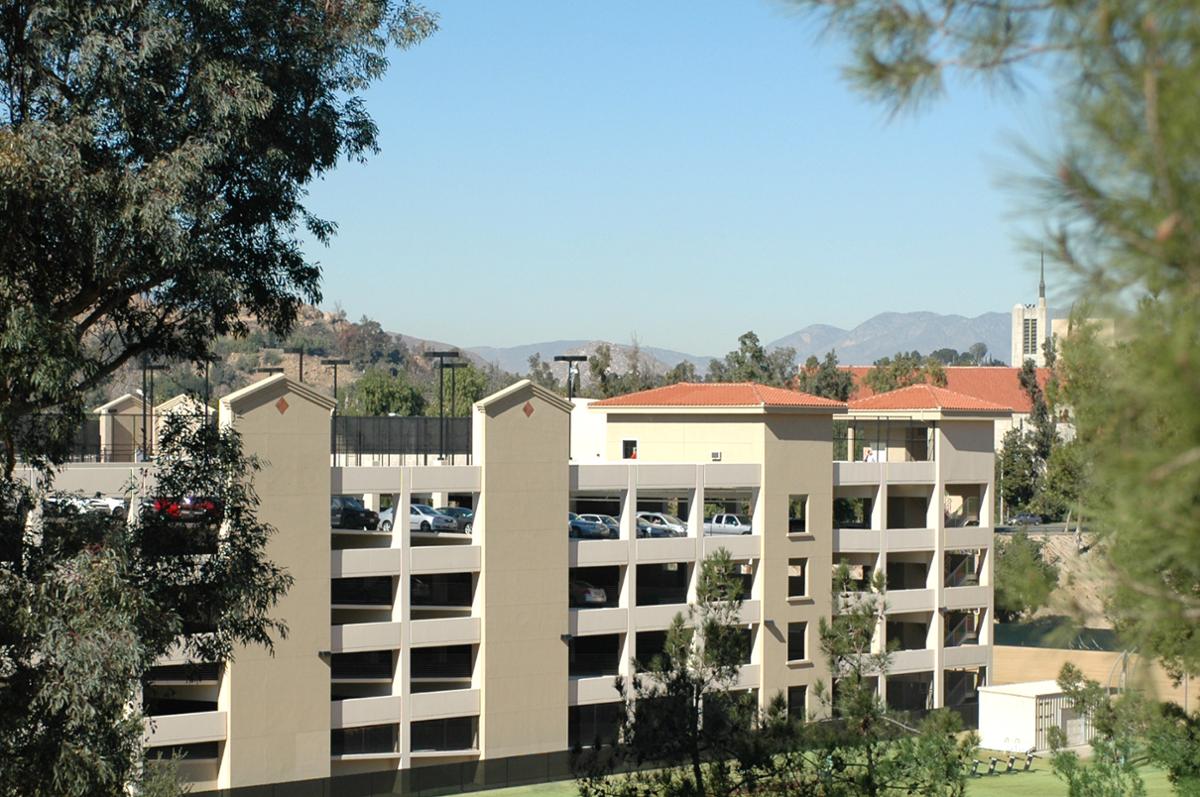 Permits, Parking, Problem Solving
Campus Parking
Parking can be challenging, it's possibly the most irritating part of any campus experience — thousands of individuals descending on the same space, with the same intent, and at the same time. Arrive early, follow the rules, be prepared and you can avoid frustration. Purchase short-term (hourly/daily) parking or session parking (Fall, Spring, Summer). Parking is free during the Winter intersession.
Contact Parking Services
(951) 222-8520
What You Should Know About Parking
Simple Tips to Follow
Know the campus parking rules before driving to campus.
Arrive 20 minutes early for your class or appointment (earlier during the first week of the term).
To avoid being ticketed obey posted rules by parking legally.
Yellow-lined stalls are for staff parking, white-lined stalls are for students and guests.
Call Parking Services at (951) 222-8520 with any questions.
Purchase parking

online

or at the Parking Office.
You are responsible for your permit — keep it safe.
Parking is enforced by the Riverside Community College District Police Department.
Parking permits allow you to park legally at any RCCD campus, but not on residential streets.
Consider public transit — it's free with your student ID.
Off campus parking is monitored closely. Some require permits. Obey all signs to avoid being ticketed.
Automobile
Fall Semester 
Spring Semester
Summer

Motorcycle
Fall Semester 
Spring Semester
Summer

Bicycles


$50
$50
$25


$15
$15
$10

$0



Fees apply to disabled parking (student and staff)
Parking permit fees fund College and Student Services including police officers, safety escort services, lot maintenance, and new lot construction.
Parking rules, regulations and California Vehicle Code laws are enforced 24 hours a day, 7-days a week and 365 days a year
Every vehicle parking on campus must display a current permit, visitor pass. Purchase a pass from the meters and abide by posted restrictions (including exclusive parking or restricted areas)
Stalls marked "Staff Parking" (in yellow) are for staff only
Do not park in fire lanes, crosswalks, tow-away zones, grass areas, loading/unloading zones, sidewalks or by red curbs
Visible disabled placards/plates are required to park in designated Disabled parking spaces, a parking permit is still required. The placards/plates are only valid for the whom they were issued. Any other use may constitute fraud
Visitors must purchase a parking permit by using one of the parking meters located throughout the college parking lots, on the campus website, or by using the ParkMobile App. There are a limited number of temporary, 30-minute (green) spaces throughout the campus. Guests must obtain a guest parking permit from the person inviting them to the campus. The invitee should contact Parking Services for details.
There is a charge fee for lost, stolen, or damaged permits. If this occurs, contact Parking Services at (951) 222-8520 for information. Check WebAdvisor for a replacement if your permit was not received in the mail.
Prevent Your Permit From Being Lost or Stolen
Lock your car doors and windows
Keep track of your permit when moving it from vehicle to vehicle
Store permit somewhere you'll remember
Report lost permits/stolen permits immediately. While lost permits are not replaced free of charge, Parking Services will attempt to look for them.
Owners/vehicles found with a permit that has been reported lost or stolen will be:
Fined $215 for being in possession of a lost or stolen permit
Cited and fined $45 for not having a current permit
Towed at the owner's expense
100% Refund
Class is cancelled and this is the only class for the student or staff member
Prior to the start of term, you officially withdraw from all classes in which you were enrolled
Prior to the second week of a term (upon request) students and staff members who pay for an unneeded permit 50% refund
Student officially withdraws from all classes they were enrolled in during the first two weeks of term
Student retains off-campus classes but drops on-campus classes
To be considered staff, you must work 20+ hours a week for the District — not including student employees. All personnel defined as staff must purchase and display a staff permit. This includes temporary and/or part-time employees. Staff are not authorized to possess or use any other type of permit, except for temporary permits issued by Parking Services. Staff permits are valid in any staff and student parking space on campus.
Permit not Properly Displayed  




Parked in NO PARKING/STOPPING ANYTIME




Metered parking (not paying meters)   




Parked Outside Marked Stalls




Parked in RESERVED parking 




Parking Against Red Curb (fire lane)




Permit Not Valid This Lot (Wrong Lot)




Parked in HANDICAPPED/DISABLED spot 




Expired Vehicle Registration 




Exceeded the Posted Time 




Fraud 

$45
$55
$45
$45
$45
$45
$45
$340
$65
$45
$215
Citations that are not contested within 21 days, or paid within 60 days from the date of issuance, shall have a late fee of $32 and a DMV lien fee of $8 added to the cost of the fine.
Do Not Wait Until the Last Minute
If you receive a parking citation, you can appeal it. On the back of the citation is information on how to contest the citation. Keep in mind:
You have 21 calendar days from the day the citation was issued to request an initial administrative review
If you do not begin the initial review within 21 days, you have forfeited your right to appeal the citation at any level
Once you request and/or submit appeal forms, it is your responsibility to find out if they were sent to you and received by the District
If you request appellate paperwork over the phone and do not receive it, you must call back by the 21st day.

Pay Your Citation by:
Mail: Riverside Community College District
PO Box 2081
Tustin CA 92781-2081
Include citation and license plate number on your check or money order
​
Phone: 1-800-553-4412

Online:
Visit Parking Citation Payment Portal

Ticket/Citation Appeal Process:
The appellate process that the District follows is set by the State of California. Therefore, time frames and deadline dates cannot and will not be extended, nor can any District personnel waive or modify this process.

First-Level Appeal-Administrative Review by Parking Services:
Citations may be contested by contacting RCC Police within twenty-one calendar days from the date of the citation. Citation appeals may be submitted in person, by telephone or in writing. Citation appeals submitted through the mail must be postmarked within the 21-day limit.

Second Level Appeal-Arbitration Hearing by Outside Entity:
Citations upheld at the First Level may be contested by contacting RCC Police within 21 calendar days from the date of the notification of the decision of the First Level Appeal. Second Level appeals may be submitted in person, by telephone or in writing. Appeals submitted through the mail must be postmarked within the 21-day limit. An Administrative Hearing will be held within 90 calendar days following receipt of a request for hearing.

Third Level Contesting Citation in Court:
Citations upheld by the Administrative Hearing Officer at the Second Level may be taken to court. An appeal must be filed with the appropriate court within 30 calendar days after the mailing or delivery of the decision of the Administrative Hearing Officer. This means that all the paperwork must be filed with the court before the 30-day deadline. The court does not accept phone call or postmarks. Contact RCCD College Police for details and paperwork.
Safety Escort Service
Uniformed Community Service Officers employed by the Riverside Community College District Police can escort you to and from your class or vehicle if requested and if personnel is available.
Contact the Dispatch Center at (951) 222-8171 to request an escort from any of our three RCCD colleges.
Making our Campus Accessible for All
Disability Parking
There should be no barriers to education. While we work toward that goal (and we will always strive to do better), please review the resources we currently have in place. Our college is here to help you.